Description
For you and your small group
Wherever you are in your spiritual journey, this video series will place you on a path to a greater revelation of God's supernatural power in your everyday life. The authors each draw from the Scriptures and their own personal experiences to give us a deeper understanding of a supernatural lifestyle. They challenge us to awaken the supernatural life that is intended for each of us.
Each session is about 20 minutes long with discussion questions following.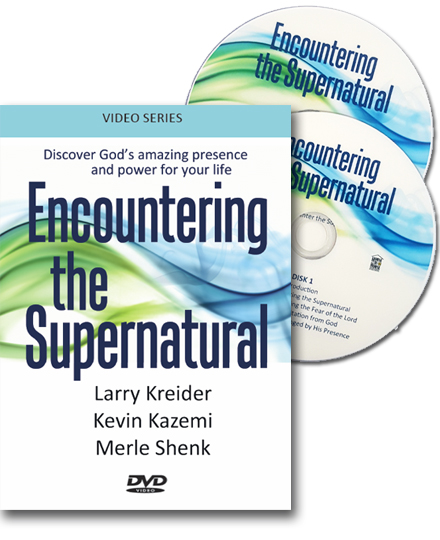 Disc 1
Introduction
1. Exploring the Supernatural — Larry Kreider
2. Experiencing the Fear of the Lord — Kevin Kazemi
3. A Visitation from God — Kevin Kazemi
4. Being Changed by His Presence — Kevin Kazemi
Disc 2
5. Experiencing His Presence — Merle Shenk
6. Ministering with Jesus — Merle Shenk
7. Growing in a Supernatural Lifestyle — Merle Shenk
8. You Too Can Encounter the Supernatural! — Larry Kreider
Coordinates with the Encountering the Supernatural book, eBook, and audio book.