Description
Christ brings freedom to every area of our lives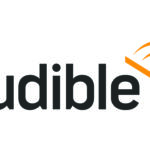 In this sixth Biblical Foundation book, Freedom From the Curse, we learn that due to Adam and Eve's disobedience to the Lord when they chose to believe the lies of the devil in the Garden of Eden, we now live in a "cursed or fallen" world. In the fall of Adam, sin gained entrance into the human race. In this book, we will take a closer look at all that is involved in the curse and how to be freed spiritually, physically, and emotionally from its bondage(s). Although sin has cursed mankind, Christ provides everything we need to defeat sin and Satan!
Can be used for:
Personal Study Read as an individual study program to develop spiritual maturity.
Daily Devotional Each book has one month's worth of daily readings, including questions.
Mentoring Questions and life applications discussed as a one-on-one discipling tool.
Small Group Study Each chapter has a teaching outline and questions for discussion.
Biblical Foundation Course Can be taught individually or as part of the 12-book Biblical Foundation series.
30% OFF 10 or more of the same product! Call 717-627-1996 to receive this discount.
Titles in the Biblical Foundation series
Order the complete Biblical Foundation series and SAVE here!
Biblical Foundations For Children
The Biblical Foundation Series is available in English, Spanish, and French!