Description
How God wants His people to handle money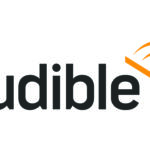 In this tenth Biblical Foundation book, God's Perspective on Finances, we learn that God wants to bless us financially! God desires to meet our needs and provide abundantly for us to minister to others. We will learn that the tithe is a numerical expression reminding us that all we have belongs to God. We are merely managers of the material goods we possess. Scripture has a tremendous amount to say about money or material possessions. Money is such an important issue because a person's attitude toward it often is revealing of his relationship with God. God wants to restore a healthy, godly understanding of finances in the Body of Christ today.
Can be used for:
Personal Study Read as an individual study program to develop spiritual maturity.
Daily Devotional Each book has one month's worth of daily readings, including questions.
Mentoring Questions and life applications discussed as a one-on-one discipling tool.
Small Group Study Each chapter has a teaching outline and questions for discussion.
Biblical Foundation Course Can be taught individually or as part of the 12-book Biblical Foundation series.
30% OFF 10 or more of the same product! Call 717-627-1996 to receive this discount.
Titles in the Biblical Foundation series
Order the complete Biblical Foundation series and SAVE here!
Audiobook here!
Biblical Foundations For Children
The Biblical Foundation Series is available in English, Spanish and French!