Description
Surrendering who you think you should be to discover who you are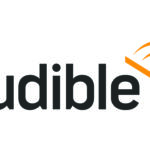 Authenticity is a word we hear a lot today. We want to be true to ourselves. We want to define ourselves and count for something significant, being someone unique. But what happens when we're unsure of who we really are? Are we good enough? Do we measure up to others? Do we even like ourselves?
Everyone is searching for security, significance, and identity—it's a human quest. We gravitate toward finding security and identity in our job, education, relationships, money, talents, or things. These may all miss the mark about who we are created to be. They provide meaning to life but are shortsighted in defining our true identity.
You will find a clear process of discovering your destiny through discovering your identity. You will also read about the trap of emotional dependency, the prison of self, sexual brokenness, healing damaged identity, and building identity in the heart of a child.
This book is based on the Who I Am In Christ tract.
30% OFF 10 or more of the same product! Call 717-627-1996 to receive this discount.

NEW eBook available here!
This Kindle eBook can be read on any device, including your smartphone!
Ways to use this book
Personally study and answer questions at the close of each chapter.
Use as a devotional with its many scriptures and spiritual guidance.
Bring a small group together to read and discuss questions.
The book is written for multiple generations. Parents can read and discuss the book with their teens.
What others are saying
God has a glorious plan for you! A big part of it is to love you into such a radical revelation of your God-given identity that you become utterly secure in who He created you to be. If that sounds like a great way to live, read Steve Prokopchak's book, Identity: The Distinctiveness of You immediately. –Robert Hotchkin, Men on the Frontlines Ministries
While reading this book, I had to put it down and process things repeatedly. It is incredibly convicting, causing me to face the insecurities and misguided loyalties in my life, but not once
did I feel condemned or hopeless as I read. –LaVerne Kreider, Co-founder of DOVE International