Description
True repentance and faith toward God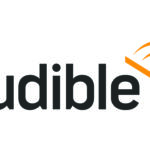 In this second Biblical Foundation book, The New Way of Living, we will look at two of the six foundational doctrines of the Christian faith found in Hebrews 6:1-2—repentance from dead works and faith toward God: "Therefore, leaving the discussion of the elementary principles of Christ, let us go on to perfection, not laying again the foundation of repentance from dead works and of faith toward God, of the doctrine of baptisms, of laying on of hands, of resurrection of the dead, and of eternal judgment" (NKJ). We will learn that we must repent from trying to gain God's acceptance by doing good things (Hebrews 6:2). Good deeds done to impress God or man are "dead works," and they do not get us closer to God. Only true repentance leads to faith in God.
Can be used for:
Personal Study Read as an individual study program to develop spiritual maturity.
Daily Devotional Each book has one month's worth of daily readings, including questions.
Mentoring Questions and life applications discussed as a one-on-one discipling tool.
Small Group Study Each chapter has a teaching outline and questions for discussion.
Biblical Foundation Course Can be taught individually or as part of the 12-book Biblical Foundation series.
30% OFF 10 or more of the same product! Call 717-627-1996 to receive this discount.
Titles in the Biblical Foundation series
Order the complete Biblical Foundation series and SAVE here!
Biblical Foundations For Children
The Biblical Foundation Series is available in English, Spanish and French!