Description
A church for a new generation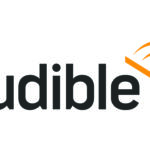 A new church model is emerging to effectively reach this generation Micro churches, as a fresh expression of the bride of Christ living in community, are flourishing in many parts of the world. In Micro Church Networks, Larry Kreider explains from decades of first-hand experience how these networks fit the needs, call, and passion of believers from many generations. Typical questions such as "How are micro churches different from small groups?" and "How do micro church networks relate to churches with a more traditional structure?" are well-answered in this timely publication. God is always ready to do a new thing. Larry helps us perceive this new move of God and recognize the significant role of micro church networks in the advancement of God's Kingdom in our present time.
30% OFF 10 or more of the same product! Call 717-627-1996 to receive this discount.

eBook available here
This Kindle eBook can be read on any device including your smartphone!
Audio book here
Manual available!
What others are saying
As the world continues to go through change on every front, there is an increasing cry for church wineskins that will be flexible enough to hold the new wine that God is pouring out and to produce authentic Christianity on the earth. In this book, Larry Kreider powerfully explores the development of these new wineskins and provides great insight into the church's journey toward more flexible church expressions. – Tony Fitzgerald, Church of the Nations International
A strong case for this model in our current times. These churches have the essence of New Testament Christianity in a package that is easy to lead, and most important, easy to multiply. – Dr. Barry Wissler, President, HarvestNet International
Through fatherly wisdom and practical guidance, Larry passionately and respectfully validates the function of micro churches. Composed from biblical, historical, and global perspectives, Micro Church Networks offers comprehensive as well as relevant and timely counsel for those who oversee, lead, explore, or initiate this form of church. – Keith Yoder, Founder, Teaching the Word Ministries
In this day where the church is more affected by culture than the other way around, Larry Kreider once again calls us to deeply examine the lifestyle of Christianity, clearly presented in the book of Acts, but now somehow seemingly out of our reach. With the wise heart of a father and the boldness that comes from truth, Larry is releasing to us the Lord's call to real Christianity. – Robert Stearns, Executive Director, Eagles Wings, New York City, NY